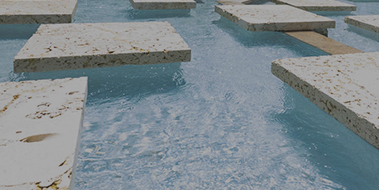 Because of the warm climate, Florida is home to some amazingly beautiful gardens that must be seen in person to be truly appreciated. Here is a roundup of some of the most beautiful gardens in The Sunshine State to put on your "must see" list the next time you visit our state or take a sight-seeing trip.
Fairchild Tropical Botanic Garden
Located in Coral Gables, the Fairchild Tropical Botanic Garden is truly a sight to behold! From the moment you enter the grounds, you're instantly transported to the tropics. There are sweet fragrances filling the air to remind you of paradise. Considered to be one of the best botanic gardens in the world, Fairfield is a stunning oasis of palms, flowering vines and a countless number of other tropical plants for a one-of-a-kind experience.
Bok Tower Gardens
Known as "A spot of beauty, second-to-none in the country", Bok Towers Gardens is centrally located in Lake Wales between Tampa and Orlando among rolling hills of citrus. During the blooming season of spring, you can see more than 150 varieties of camellias and hundreds of azaleas along with irises, nun's orchids, Mexican flame vine and more flowering plants as they explode into color across the Gardens. This 250-acre garden gets its name for the over 200-foot tall "singing" bell tower and features thousands of plants surrounding a stunning swan-filled reflection pool.
Harry P. Leu Gardens
More than 50 acres of beautiful gardens await your visit at Harry P. Leu Gardens located just minutes from downtown Orlando. This botanical oasis consists of several gardens designed specifically to help visitors appreciate and understand plants. There is a butterfly garden on the grounds as well as a very impressive rose garden that delights visitor of all ages. There are group tours offered designed to enhance visitors' overall experience of the gardens. The month of May is a great time to visit Harry P. Leu Gardens as you can enjoy a vast variety of plants as they burst into bloom including but not limited to roses, southern magnolias, royal poincianas, coral trees, sugar palms and voodoo lilies.
Kanapaha Botanical Gardens
Located in Gainesville, the Kanapaha Botanical Gardens is a true sight for sore eyes! This garden is comprised of two dozen major collections which are visually accessible from a 1.5 mile paved walkway. Here you will find Florida's largest public display of bamboos and the largest herb garden in the Southeast. The best time of the year to visit Kanapaha Botanical Gardens is the summertime between the months of June and September as the garden is alive with vibrant color of every shade and hue.
These are just a few of a great many gorgeous Florida gardens to enjoy. If you get the opportunity, do yourself a favor and explore these gardens and a few more! There's nothing quite as impressive than being surrounded by the beauty of thousands of plants, trees and flowers flourishing in the great outdoors!
Depending on your landscape needs, you might want to vary the height of your hedge or privacy screen to make it more visually interesting. That means choosing trees and shrubs of different heights. When you're looking into shrubs and trees, you'll also need to consider how much sun and shade they get, as different plants have different needs.