Ultimately, what makes a great garden rests on the needs and tastes of the owner. While some people prize seclusion and privacy, others delight in creating a space for social gatherings. Styles also range widely, with some clients wanting a structured, neat aesthetic and others wanting a natural and wild one – and while some clients are happy to perform the maintenance necessary to keep a formal and precisely-groomed garden, others want something low-maintenance and self-sustaining. Accordingly, the first step of our process is detailed consultation. We'll work with you to identify your objectives, discuss the space you'd like to create, and explore your options for achieving your goals.
With these details in place, we'll conduct a thorough site survey where we'll identify your soil type as well as the hydrological, topographical, and other important characteristics of the plot. We'll use this knowledge to shape the design phase.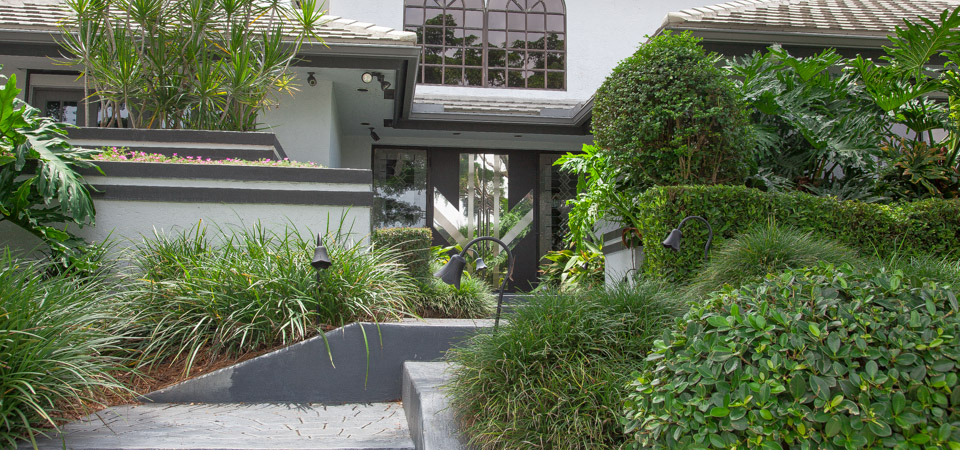 After our initial meeting we use vivid, full-color renderings to bring your vision to life. These show each type of plant along with other features such as hardscape, pools, fountains or ornaments, demonstrating how space will be used and giving you an impression of how your garden will look. Unveiling the plan is an exciting stage in the process,which often sparks fresh ideas which we can then incorporate into the design.
The art of landscaping beautiful and enduring gardens involves taking account of the soil, topography and climate. A cactus garden is unlikely to thrive on a humid sea coast, for example. If something isn't possible we will tell you, and strive to reproduce as closely as possible the aesthetic you are seeking.
A selection of some of our past gardens is shown above, divided by type.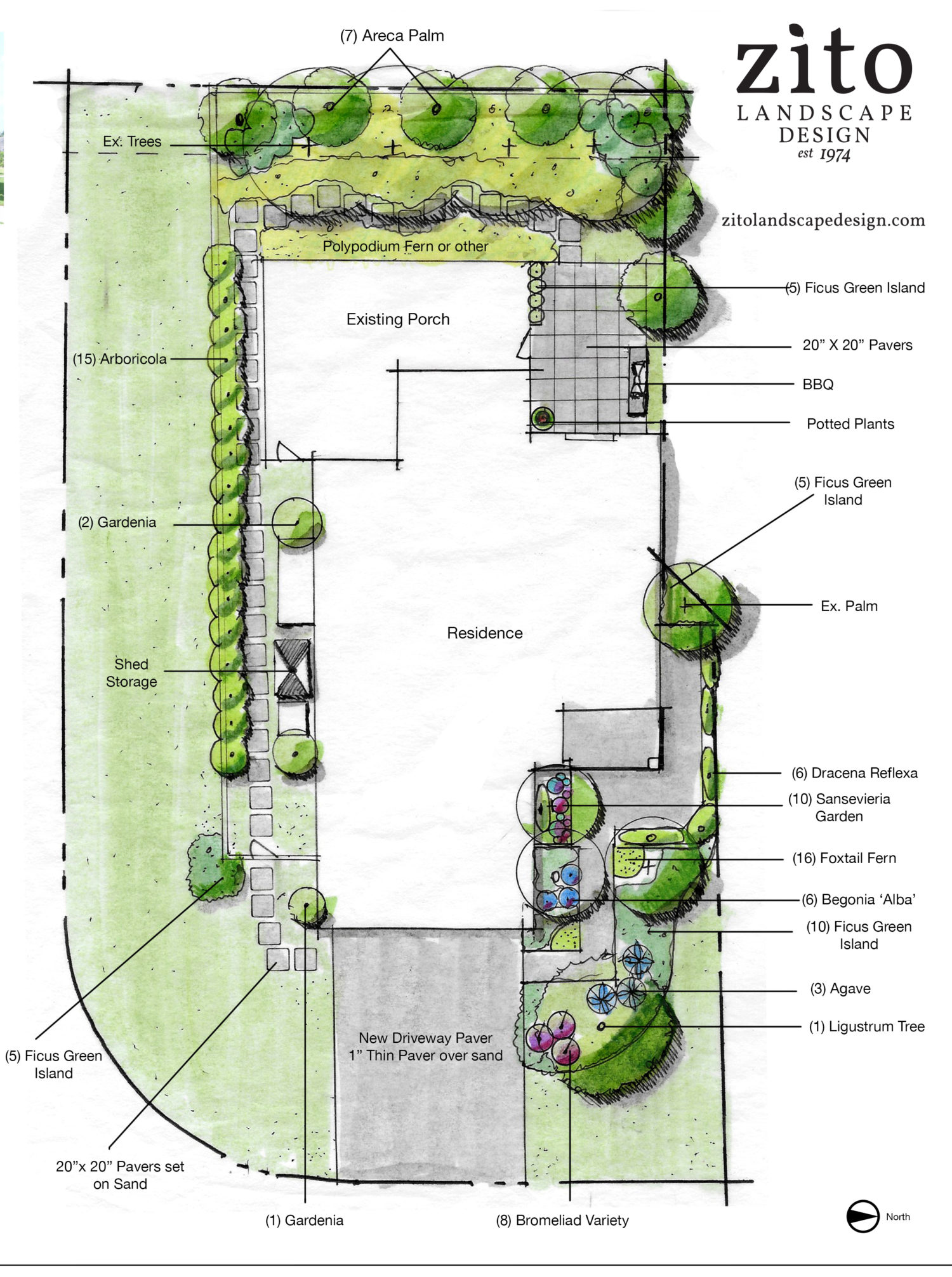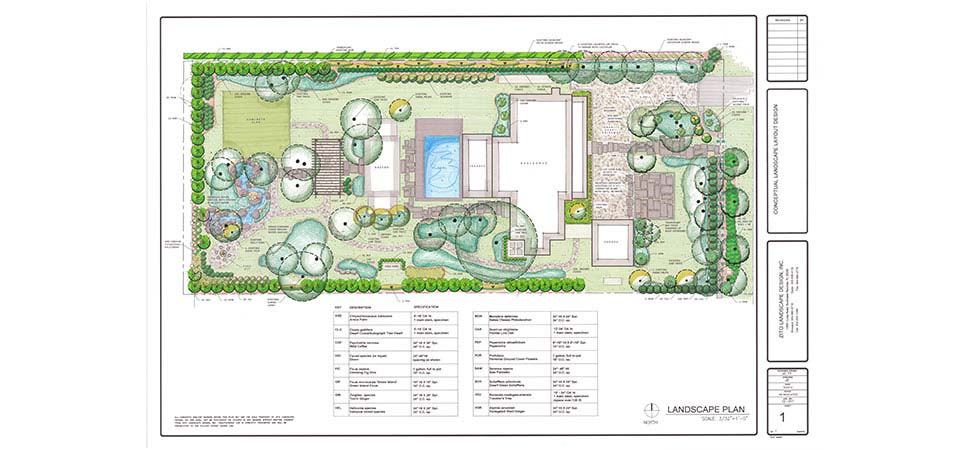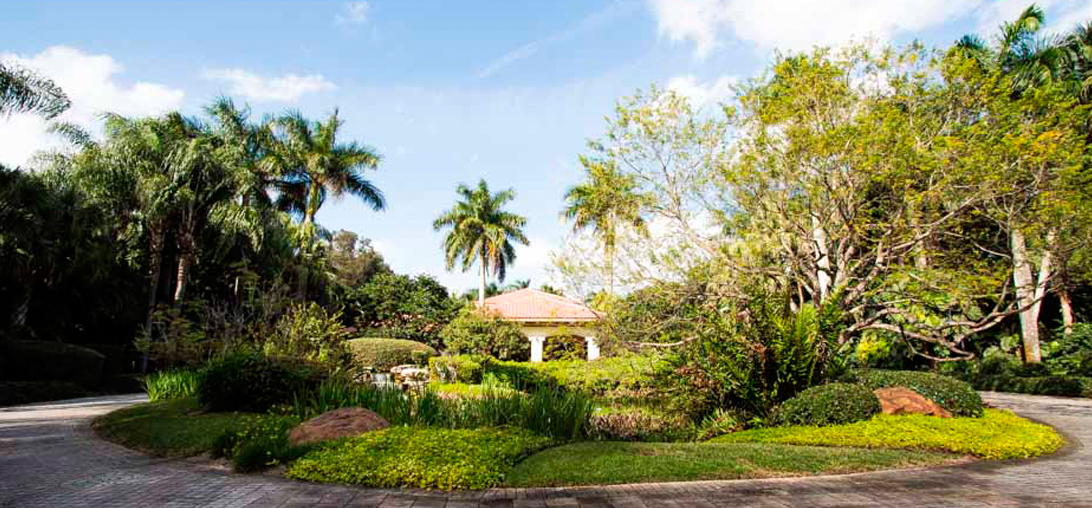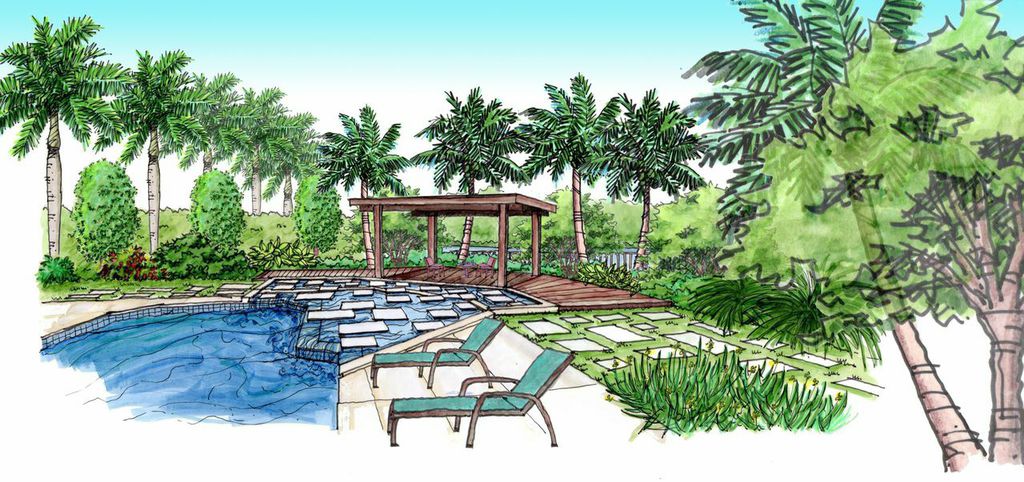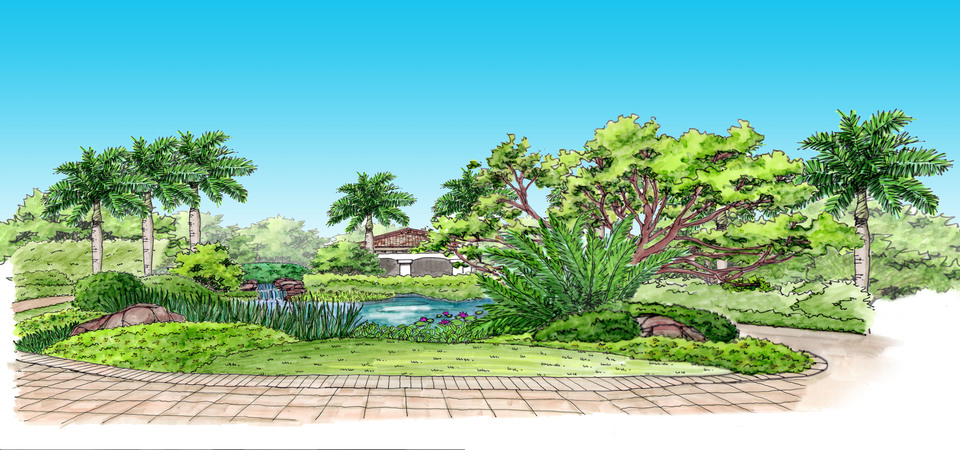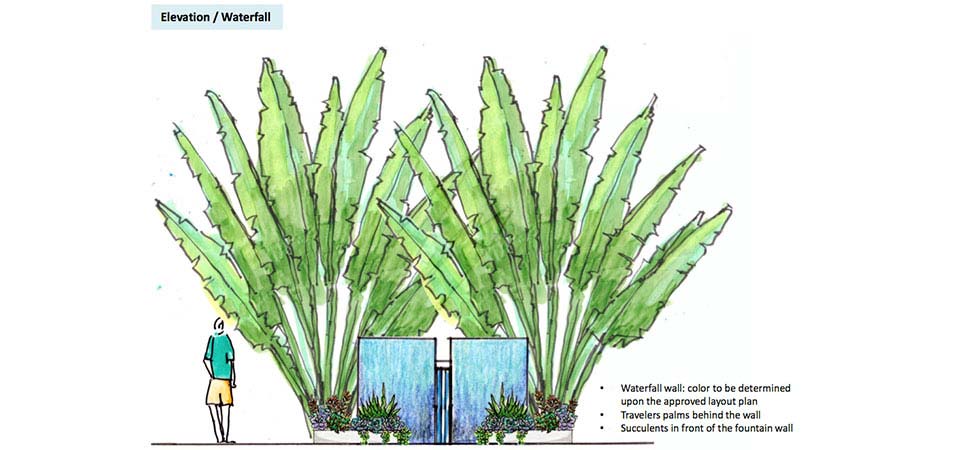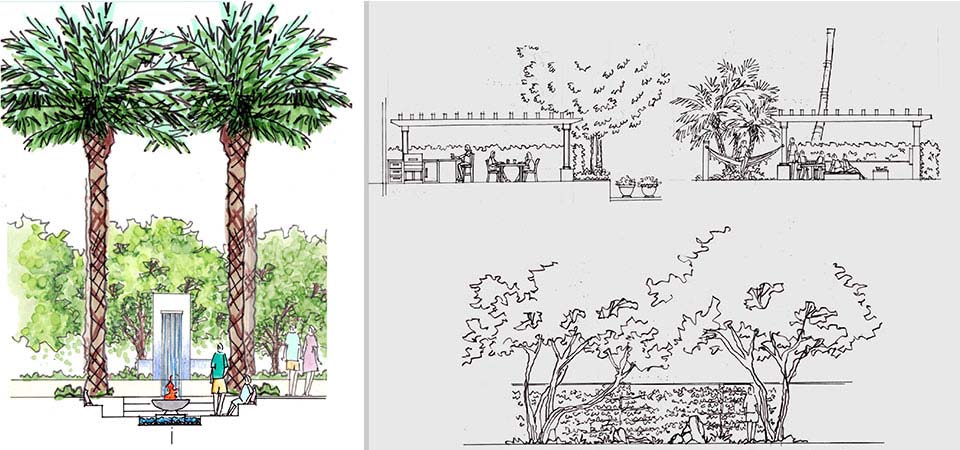 With a broad concept created, we now move on to the more detailed aspects of the design. We'll first unveil a draft plan, which will help give a more concrete set of ideas and provide an opportunity for client feedback. Nothing is set in stone at this point, and it's easy to incorporate new ideas or change existing ones. In addition to creating an attractive overall design, we'll also take care to select the optimum plant and hardscape materials to create a smooth, cohesive finish. We can use features like weathered stone, slate paving, textured wood, mulches, graded gravel, and tasteful ornaments to enhance the space, and subtle lighting features can help extend the pleasure of your garden late into the night.
With planning complete, our skilled craftsmen have everything they need to execute the design. Our team has created hundreds of gardens over the years ranging from large scale Caribbean resorts to small commercial and private gardens. No matter the scale of the project, we'll use our expertise to turn the paper plan into a stunning real life garden you'll enjoy for years to come.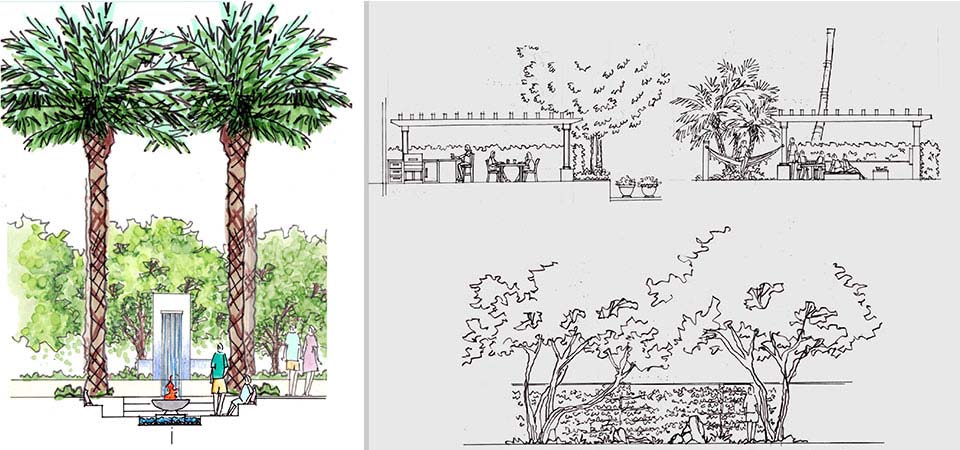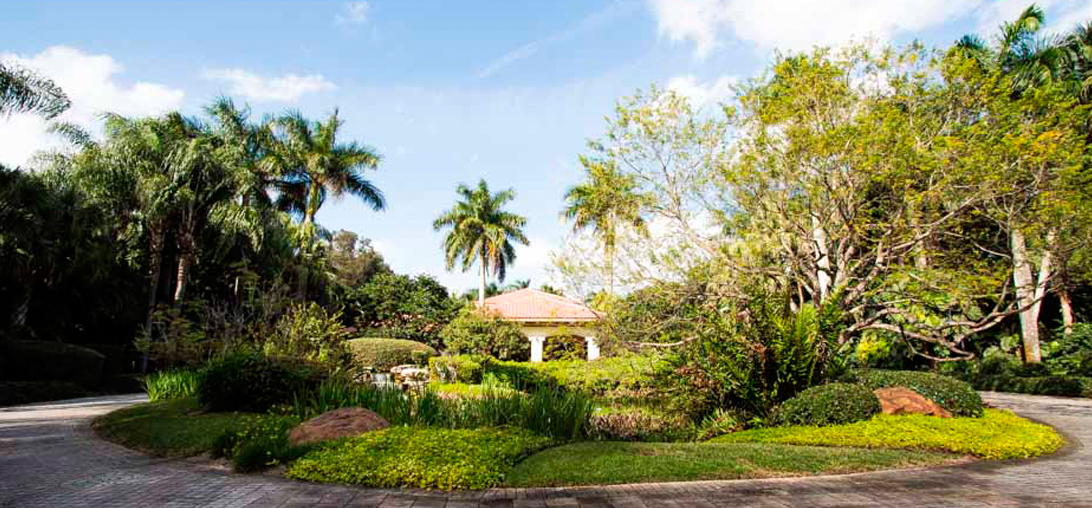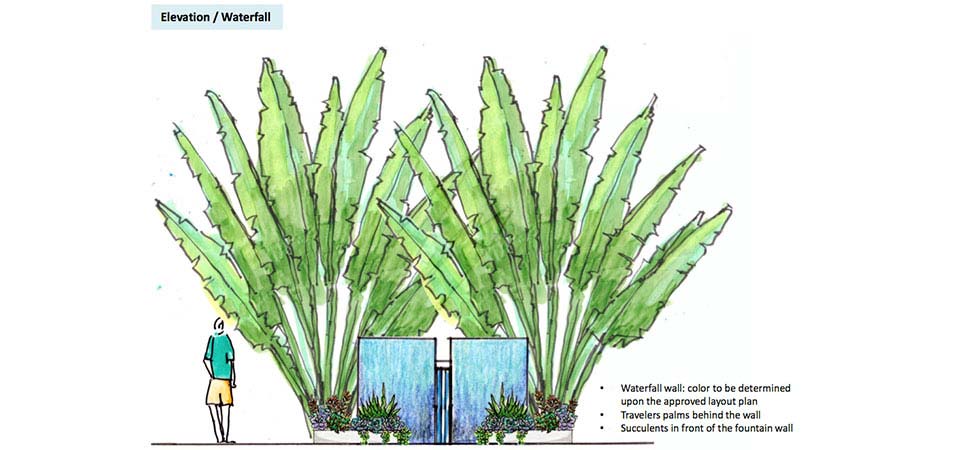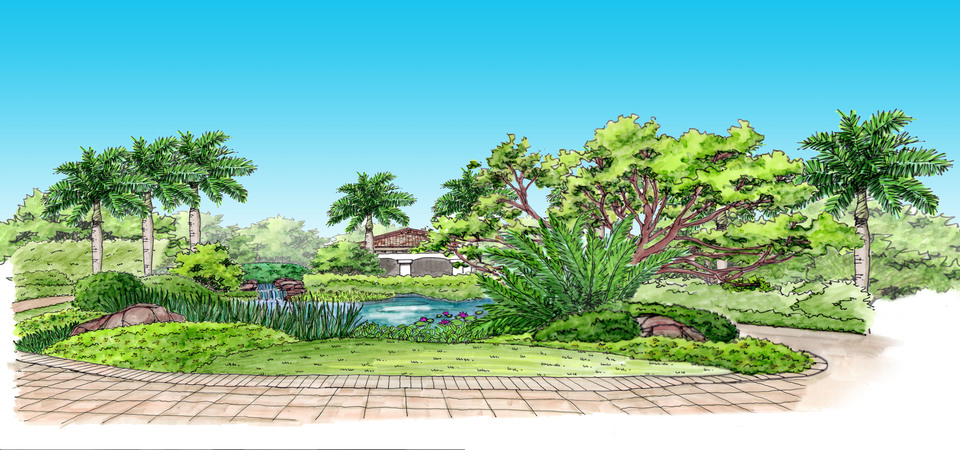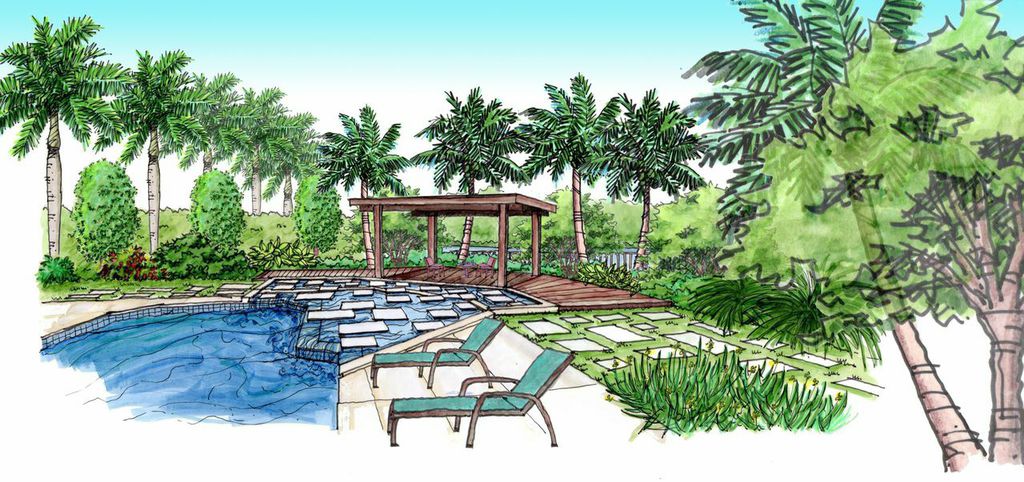 While it's an exciting moment, finishing the landscaping is just the start of the journey. A beautiful garden is asset to be treasured – and with proper care, it will thrive for years and decades to come. As time passes, the plants and landscape will grow together, increasing in beauty and harmony. Some of our gardens have grown to be over 25 years old, achieving a level of integration that's stunning to the eye.
All gardens require some level of ongoing maintenance to maintain their beauty, and we'll go over your own garden's needs with you in detail. While we're happy to give you the tools and knowledge to perform this maintenance yourself if you prefer, most clients choose to have us institute a regular maintenance program. This ensures your garden looks its best for years to come.