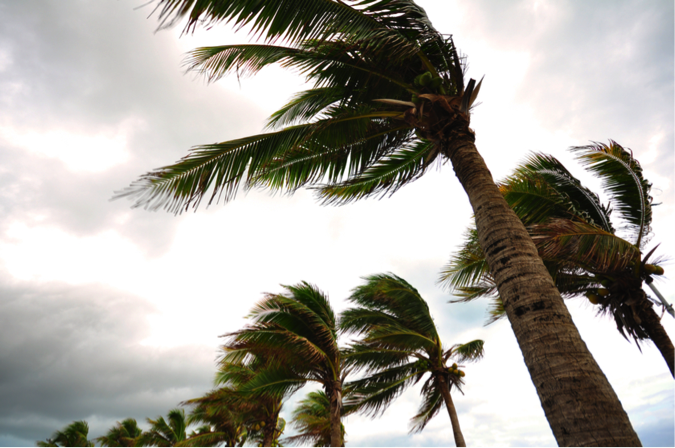 Hurricane season starts every June 1st, making it an important date for your yard maintenance. To get the most out of your landscaping and to prevent damage in the event of a large storm, it is important to know how to prepare your property for the season. Like preparing your house, these precautions can help to protect your property, but they also keep your landscape design beautiful and functional at the same time.
Mastering the Basics
From Miami to Ft. Lauderdale, the basic steps you need to take to minimize the effects of hurricane season on your property are pretty simple:
Trim trees and get rid of dead or dying branches to minimize the chance of loose limbs becoming debris.
As you do, try to remove interior branches, so that wind easily passes through.
Do not "hatrack" your trees by over-pruning—no more than 25% of the leaves and branches should be trimmed.
Stake down new trees and plantings, so that they are secure in the event of a storm.
Remove all loose debris and lawn ornaments from your yard. Again, this helps to minimize the chances of it becoming debris in high winds.
Planning Ahead
To get the most out of your hurricane season preparations, it can be helpful to work with a professional landscaping service. Professional services have the knowledge needed to make sure your trees and other plant life look great, while also keeping your property secured so you can weather the season. Professionals also have the ability to plan landscaping concepts that are easier to keep groomed for the season, but that still look great year round.
Whether you are planning on doing it yourself or you're looking to the professionals to prepare your house in Miami for the upcoming hurricane season, securing your property is about more than just preserving its looks after the storm. It is also about making sure you and your neighbors are safe by minimizing the available debris items that the wind might pick up. That makes it an important annual event to be prepared for.
Depending on your landscape needs, you might want to vary the height of your hedge or privacy screen to make it more visually interesting. That means choosing trees and shrubs of different heights. When you're looking into shrubs and trees, you'll also need to consider how much sun and shade they get, as different plants have different needs.