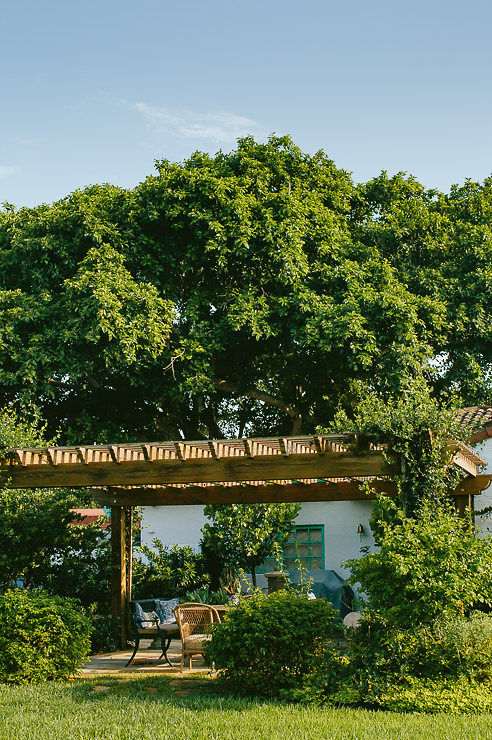 Picking the best landscape design for your property in Miami, South Florida is not always easy. You should aim to select a South Florida landscape design that will enhance the look of your property and suit your personal needs.
Obviously, you must be very selective when it comes to choosing Miami landscape design. Would you like to plant a garden and grow your own food? Or, maybe, you want to plant shade trees to keep your property cool during the hot summer months? Do you prefer the Mediterranean, Japanese modern or Tropical landscape design style? It's important to discuss your design preferences with a Miami landscape architect ahead of time.
A lot of South Florida landscaping options are available these days and that's why you may find it difficult to make a smart choice. Zito Landscape Design makes a difference as a landscape design architect company with more than 43 years of experience. Our South Florida landscapers have been doing Miami front yard design for different types of properties. Today, we'll talk you through some of the best 10 landscape design ideas for Miami, South Florida.
It's one of the most common landscape design styles in Miami, South Florida. Mediterranean gardens are likely to impress you with their beauty and elegance. Mediterranean landscape design brings together beautiful cypress trees, lavender, Greek statues, fountains and many other creative elements. If you pick this South Florida landscaping option, you'll have a garden that looks like the coastal area of Spain.
If a tropical garden is more to your liking, then tropical landscape design in Miami is worth considering. Tropical design will help you attract butterflies as well as hummingbirds to your property. Imagine exotic flowering plants, amazing lotus flowers as well as beautiful ponds and waterfalls in your yard. Miami landscapers can turn your dreams into realities fast and easy!
Edible landscape design is the perfect choice for people who want to have a beautiful organic garden on their properties. If you give a preference to this South Florida landscape design style you'll be able to grow your own herbs, fruits as well as vegetables all year round. Shrubs, herbs, nectar plants and fruit trees would be a good alternative to traditional grass lawn that requires a lot of regular maintenance.
Certified wildlife habitat is the type of Boca Raton landscape design that's suitable for people who want to have the natural environment on their property. This type of Miami landscape design offers an easy way to connect with nature. Our highly skilled South Florida landscape designers will rejuvenate your soil and create ideal conditions for growing trees, shrubs, flowers and plants. All of this will help you attract birds, frogs and other types of wildlife that will amaze you.
Butterflies as well as hummingbirds are beautiful and elegant creatures! You'll find it easy to attract butterflies and hummingbirds to your garden with butterfly and hummingbird haven landscape design. With the right type of plants you'll be able to attract more than 30 native species of butterflies to your garden in South Florida. But most importantly, butterfly plants will contribute greatly to your Miami landscape design.
If you would like to have a space for relaxation in your South Florida property then you need to think about healing garden design. Traditionally, a healing garden combines such elements as water features, herbal plants, sound birds, fountains, walkways, native flowers, joy perfume trees, various wildlife attractants and others. Things like these will help you balance your body, mind and soul.
Sacred sanctuary design and labryths are the best landscape design for busy people. This type of South Florida landscaping is all about using crystals, meditation benches and wildlife attracting plants. An experienced Miami landscape designer would be happy to create a holly place for meditation where you'll be able to have a rest and achieve relaxation anytime.
Raised bed gardening is another popular Miami landscaping style. The raised bed garden is a beautiful addition to a back yard! Plus, such a garden gives you an opportunity to grow herbs as well as fruits and vegetables for your family.
People choose to create bamboo retreat designs on their backyards for various reasons. Bamboo forests are the best landscape design for people who want to boost their home's carb appeal. Bamboo plants can also serve as a natural hedge in your Miami property. Bamboo is also known for being a fast growing plant. That means that it will not take you too much time to plant and grow a bamboo forest in your property.
Are you interested in FT Lauderdale front yard design that requires little or no maintenance? Would you like to eat healthier by growing fresh herbs as well as fruits and vegetables in your garden? Or, maybe, you want to get the most out of your organic gardening space? One way or another, edible forest design would be exactly what you need. Our highly professional landscapers will create ideal conditions for growing plants and fruit trees in your garden. We'll take into consideration such important factors as height and growth habits of plants, sun tolerance and many others. Also, your lawn grass will be replaced with high-yield plants and fruit trees. As a result, you'll be able to boost organic yields in your garden and get enough organic food for your family.

Get a Consultation With an Experienced Miami Landscape Designer!
As you can see, there is a variety of landscape designs for your property in Miami, South Florida. It's incredibly important to explore all of backyard design Miami options carefully. Obviously, you should strive to find a South Florida landscaping solution that fits your building's architecture style, personal design needs and budget in the best possible way.
Do you find it hard to get started with your Miami landscaping project? Is it difficult for you to figure out what landscape design style is best for your South Florida property? Contact us today! We at Zito Landscape Design would be happy to help you come up with the best landscape design ideas. During the initial consultation we'll discuss your South Florida landscaping project needs, recommend you appropriate solutions and develop a landscape design plan!
Finally, our highly trained and fully equipped landscapers will bring your design ideas to life. We have been designing and installing landscapes in South Florida for more than four decades. Give us a call on 800-673-9161 to get the best landscape design done for your property in South Florida. Our professionals at Zito Landscape Design are always looking forward to helping with any of your Miami landscaping design needs!